FranCee Farms
Regular price
Sale price
$9.99 USD
Unit price
per
Sale
Sold out
NEW & IMPROVED! When we introduced Bug-Off Insect Repellent, it was presented almost like a soap bar, that required the user to rub it in their hands. It worked great, but this works better! no more rubbing it on your hands, just apply it from this deodorant type stick and you're good to go. No gnats, no sqeeters!  It's a must have for anytime of the year when bugs are out.  This 2.5 oz. stick lasts a long time. Handmade and used here on the farm, and by many other farmers.
Deet Free, repels ticks, gnats, fleas, biting flies, etc. while moisturizing your skin. All natural ingredients and no stinky smell. Travel and sports events friendly. Simply rub into palms of hands and apply to exposed areas. The natural warmth of your hands activates the lotions sleek and smooth application.
Share
View full details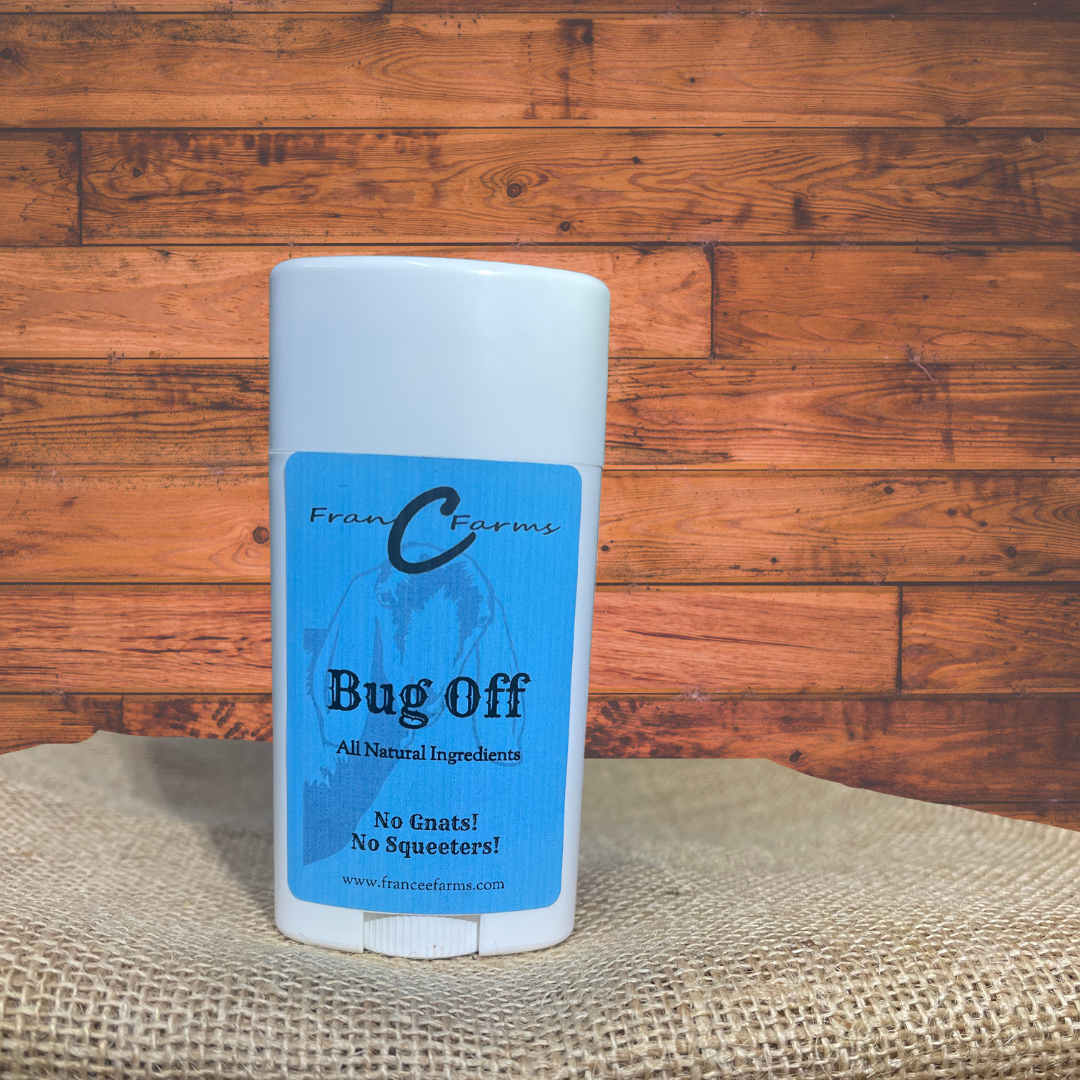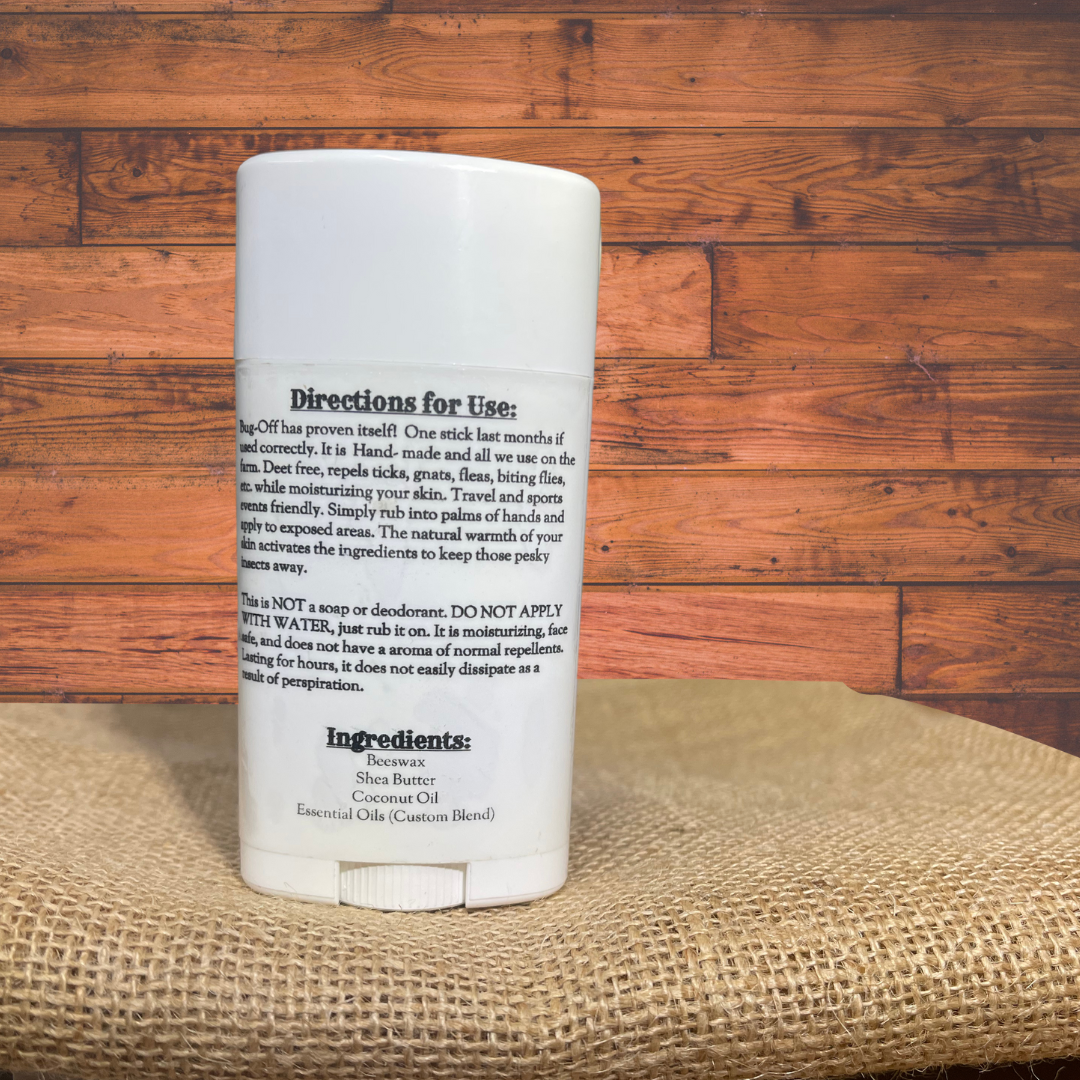 No More bites
Nephew came too Maine with one stick. We all tried it and it is the best mosquitoe and tick repellent I have ever used. Give it a try.
This stuff works!!
It just glides on like you would glide on a stick of deodorant we put it on prior to going tubing and had no issues with bugs
Bug off soap
I have used the bug off soap several times while doing yard work during the course of the day. I rub it on like lotion on legs , arms, and face . To my surprise I didn't have any problems with gnats at all. Will continue to use .
Product is EXCELLENT! Not to strong, but effective. Additional the Customer Service is SUPER. SENSITIVE to your needs and very conscientious to correct any problems which occur with orders or products!
Bug Off bar
This stuff is wonderful. I have a dog that has problem with what I call "junkie eyes". Gnats are terrible around her this time of year, and we keep her inside most of the time just for that. I rubbed this bar on my hands, and then all over her face, and the gnats leave her alone!! The only thing I have to worry about now - is my other dog licking it off her head..
Nice clean smell and works great.